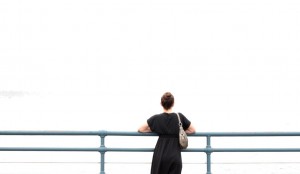 In early August 2012, I flew to Los Angeles to assist my good friend Matthew G. Anderson in his move back to Minnesota. After living the dream in LA for several years as a screenwriter, he was coming home ready to produce and direct his own projects again. But why wait until he gets home?
We decided to collaborate on a short film project that would follow our progress as we traveled from Los Angeles to Minneapolis on a 4-day road trip. Armed with a spare plot outline, a swanky new DSLR camera, and some ambition, we were on our way. It's a blessing when work and fun collide in such a rewarding experience.
Matthew and I encountered some amazing sights along our journey, many of which were captured in Recovery. Shooting with a DSLR made it super easy to take behind the scenes photos – check some out here!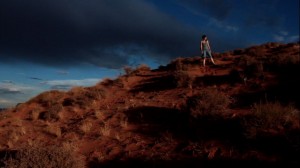 Once we returned to Minneapolis with all our footage, Matthew asked me if I had any interest in composing a score for our silent film. I was a little nervous to take on the challenge, having never composed anything remotely like this before…or really anything besides simple pop songs for Lingua Luna. But take on the challenge, I did! I'm pretty proud of my 9 minute score for two violins and bass. Special thanks to Derek Sandbeck for engineering and Matthew Ides for playing bass – couldn't have done it without you!
I hope you enjoy our little late summer short, Recovery (FYI, if you've got good connection speed, it looks best if you follow the link to the Vimeo site and enable HD and Full Screen.):