Kiss Me – 7″ vinyl single

Recorded in Seattle in January 2015 at Parlour Trick, I am proud to present my first solo release. Available for digital download or on limited edition 7″ vinyl!
Written & Performed by Jen Rand
Recorded and mixed by Jason Goessl at Parlour Trick Studios, Seattle, WA.
Mastered by Rare Form Mastering, Minneapolis, MN.
Jason Goessl: acoustic and electric guitar
Brian Oppel: percussion
Paul Kemmish: upright bass
Kate Voss: harmonies (Kiss Me)
Executive Producer: Daniel Rygorsky
Associate Producers: Justin D. Gallo & Mary Hegge
Album Photo by Athena Pelton Photography
Made possible by very awesome Kickstarter Backers.
Your generosity and support is unbelievable!
---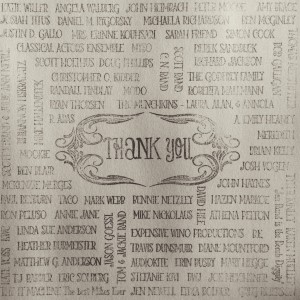 With special thanks to Daniel M. Rygorsky, Mary Hegge, Justin D. Gallo, Athena Pelton, Tom & Jackie Rand, The best Mikes ever (The I.T. Machine Inc), KWC, Mike Nickolaus, Scott Holthus, "Jen Rand is the Bomb Diggity" (Tyler Kinley), Mrs. Erinne Kouhsari, Brian Kelly, Eric Solberg, Ryan Thorsen, Karen Mueller, Joe Meichsner, Simon Cook, Erin Busby, Bennie Netzley, Katie Willer, Matthew G. Anderson, Amy Brace, Rhiannon Fiskradatz, Scott Strand and Julie Ann Nevill, Meredith, Stefanie Kivi, BWJ, Bob Galligan, Taco, Ben Blair, The Munchkins- Laura, Alan, and Annola, Josh Vogen, Mark Webb, Mookie, Randall Findlay, Hazen Markoe, Diane Mountford, Michaela Richardson, John Haynes, Peter Moore, Linda Sue Anderson, Christopher O. Kidder, David Hile, Thomas Neustifter, Ron Peluso, Jen Newell, Annie Jane, Lydia Bolder, Expensive Wino Productions, Josiah Titus, b.e., Derek Sandbeck, Heather Burmeister, John Heimbuch, Ben McGinley, A. Emily Heaney, Sarah Friend, Richard Jackson, B. Abas, Mike Hallenbeck, T.J. Barber, Paul Reyburn, The Godfrey Family, Mckenzie Merges, Angela Walberg, Travis Dunsmuir, Doug Phillips, Classical Actors Ensemble, Audiokite, Greg Reierson, Jason Goessl, and Kate Voss.
History
As a little girl captivated by public television and the symphony concerts they'd air, I quickly developed the desire to play the violin. I began classical training at the age of ten and quickly went on to play in the Milwaukee Youth Symphony Orchestra (MYSO) and win several state level solo and ensemble awards.
Though enjoying my time with Beethoven and Strauss, my biggest joy came when playing fiddle and bluegrass music with my dad.  Around this time is when I added the mandolin to the arsenal – a campfire favorite! Shortly before starting high school, I taught myself to play the viola in order to join an award-winning string quartet. With the viola I found a new love as the deep, rich sound seduced me. It's the voice of my soul.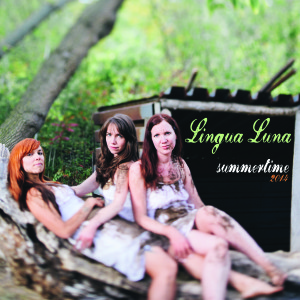 I sadly put music on a shelf for a few years while attending the University of MN for Theatre Arts. My theater and acting career took center stage as it were. After graduating, I picked up the guitar and found a new artist outlet writing music.

Theater and music began to collide when I teamed with former UMN Theatre Arts colleague Rhiannon Fisk to start Lingua Luna with Annie Jane Reierson. With Lingua Luna, I also acquired the bass to round out my musical menagerie. Oh, and I sing a bit…
Keep up with my projects and reflections on the music!