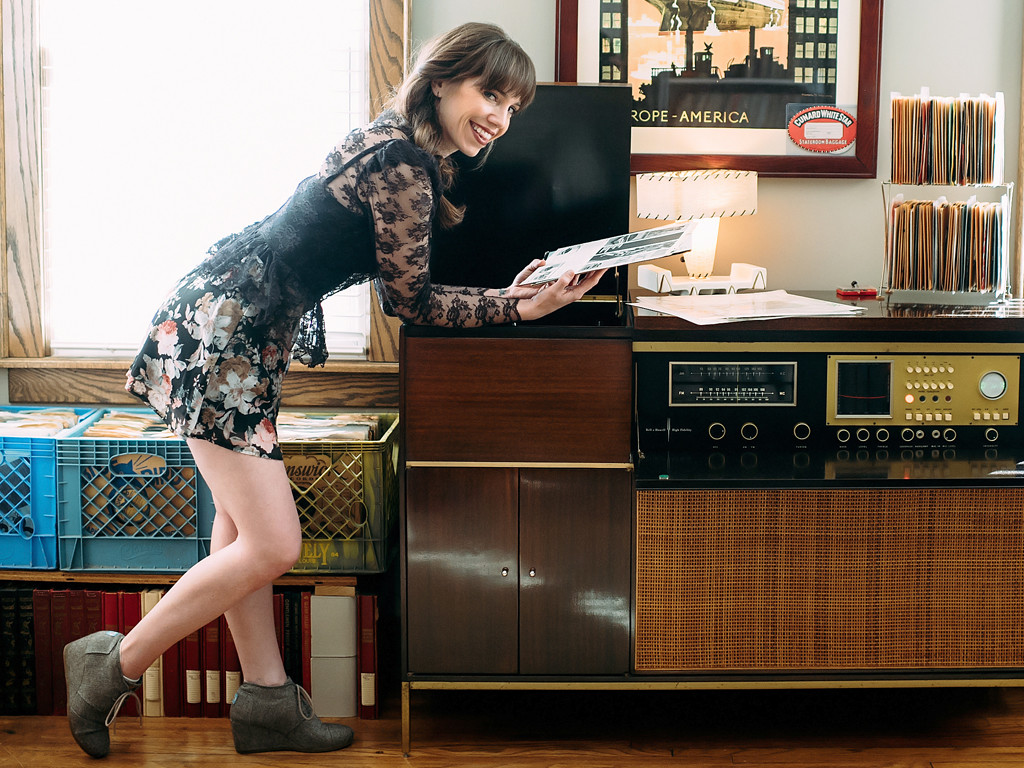 After a fabulous winter's week in Seattle with the fine folks of Parlour Trick Studios, I found myself with two killer tracks and an undeniable desire to press those tracks into a 7″ single, a 45rpm vinyl record to share with the world! But here's the catch…I need a little support from all of you to make it possible.
'Kiss Me', the Nashville blues flavored tune, and it's B-side 'You', a lush and epic love song, have been written by yours truly and recorded with the help of Parlour Trick Studios, Jason Goessl on acoustic and electric guitar, Brian Oppel on percussion, Paul Kemmish on upright bass, and jazz vocal royalty Kate Voss lending harmonies on the title track. The tracks have been mastered by Greg Reierson at Minneapolis' own Rare Form Mastering. Amazing photographs have been taken by Athena Pelton Photography – like the one above! Now for the final and biggest step – the actual release!
I have created a Kickstarter project to help get this single pressed. Check it out here and consider kicking in! Thank you in advance!
UPDATE: The project has been funded thanks to some amazing rockstar supporters! There is a PRE-SALE of the vinyl single going on over at the Kickstarter Project as I gear up with a new goal to start next week – to make a music video!
Hear the tracks!