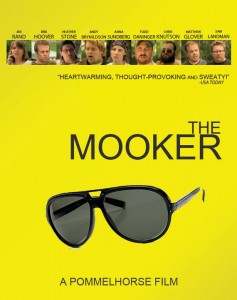 The 48 Hour Film Project is a wild and sleepless weekend in which you and a team make a movie—write, shoot, edit and score it—in just 48 hours. On Friday night, you get a character, a prop, a line of dialogue and a genre, all to include in your movie. 48 hours later, the movie must be complete. In June 2010, I was fortunate enough to team with Pommel Horse Productions.
The 2010 Elements
Character: Paul (or Paula) Williams, a restuarant chef/cook
Prop: a pair of pliers
Line of Dialogue: "What do you want to know?" or "Why do you want to know?"
Genre: Comedy
Working with Matthew Glover and Sam Landman as well as the rest of the cast was a treat. Our film, The Mooker, went on to when Best Graphics, Best Editing, Best Ensemble Acting, Best Writing and the runner up for Best Film Minneapolis.
Enjoy!